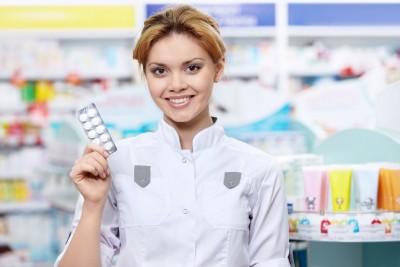 Earning your pharmacy technician certification acknowledges that you have worked hard and have successfully passed the Pharmacy Technician Certification Board examination and have all the basic training to get started as a pharmacy tech. Not all states require certification but it is strongly recommended that you do get your certification.
Why Get a Pharmacy Technician Certification?
The medical industry and specifically the pharmaceutical industry is always changing and evolving with new medications that need to be dispersed to citizens across the nation. The need for certified and qualified individuals to be pharmacy technicians will always be strong. Stats from bls.gov also support this. There are many pharmacy technician schools that will prepare you for your certification that support the high demand for technicians.
State regulations aside, having a certification gives you a leg up in the hiring process. As you will see, growth in the position is strong and the getting more and more necessary for employment. Even if your state does not require you to be certified.
What are the Requirements Pharmacy Technician Certification?
Certification prerequisites are actually pretty clear. You must have a H.S. diploma, GED or equivalent. Also, you must not have a criminal record and or be under any current or former restrictions from any respective state's Board of Pharmacy.
After meeting those qualifications, the next step is to pay the small fee that is usually around 100 dollars and successfully pass the test given by the PTCB. To maintain your pharmacy technician certification status after earning your original certification, you will be expected to complete a minimum of 20 hours of continuing education every two years. Some states have different regulations for maintaining certification. For more information see the NHANOW website.
What is in the Pharmacy Technician Certification Test?
The pharmacy technician certification test is 90 questions, all multiple choice. It is taken on a computer and will test all your skills and critical thinking. Some topics are listed below:
Assisting pharmacists with all patients
Managing inventory control
Administration and management of the pharmacy practice
Testing is year round and to get started contact thePharmacy Technician Certification Board for more information on specific testing.
How Long to Find out if You Passed?
Scores are given within three weeks. It is important to remember that if you do not pass the first time, you can take it again, but the exam fee is required each time you take the exam. Once you have passed the certification exam, the Certified Pharmacy Technician (CPhT) will be your new career title!
Are There Practice Tests?
For practice tests for pharmacy technician certification CLICK HERE