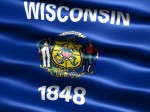 People interested in working as a Certified Pharmacy Technician must go to an accredited pharmacy tech school in Wisconsin, in order to begin their new career! After acquiring administrator and technical expertise at your area training program, you'll become eligible to sit for the certification test given in Wisconsin and become qualified to work for a range of area businesses.
How to Pick a Pharmacy Technician School in Wisconsin
For a school in Wisconsin to remain accredited, it has to be accredited by the ASHP and approved by the State Board of Pharmacy. You won't be allowed to sit for the certification test for Wisconsin unless you go to a certified school.
Another important aspect of your search for the right school is deciding if you are able to meet the entrance requirements. The standards for almost almost every one of the schools in Wisconsin state that students need to hold a high school diploma, have a clean criminal background and be 18 years old or older.
A critical part of the education and learning process is the finances. Keep in mind you're not alone in this, and there is help with financial assistance and scholarships in Wisconsin. The admissions counselor at each school can probably inform you of which kinds of support you are eligible for and how to apply in your area.

Some of the Best Pharmacy Technician Schools in Wisconsin
| Name | Address | Campus setting | Campus housing | Student population |
| --- | --- | --- | --- | --- |
| Blackhawk Technical College | 6004 County Road G, Janesville, Wisconsin 53547-5009 | Suburb: Small | No | 2967 |
| Chippewa Valley Technical College | 620 W Clairemont Ave, Eau Claire, Wisconsin 54701-6162 | City: Small | No | 6086 |
| Gateway Technical College | 3520 30th Ave, Kenosha, Wisconsin 53144-1690 | Suburb: Midsize | No | 8720 |
| Lakeshore Technical College | 1290 North Avenue, Cleveland, Wisconsin 53015-1414 | Rural: Distant | No | 2725 |
| Milwaukee Area Technical College | 700 W State St, Milwaukee, Wisconsin 53233-1443 | City: Large | No | 18118 |
| Milwaukee Career College | 3077 N Mayfair Rd Ste 300, Milwaukee, Wisconsin 53222 | Suburb: Large | No | 61 |
| Rasmussen College-Wisconsin | 904 South Taylor Street, Suite 100, Green Bay, Wisconsin 54303-2349 | City: Midsize | No | 1392 |
More Pharmacy Tech Schools in Wisconsin
Overview of Pharmacy Tech Training
When working at a facility that dispenses medication, it is essential that you're ready to handle all situations which come up at work. Pharmacy tech schools in Wisconsin will train you in everything from customer service and procedures to pharmaceutical laws. Beyond those courses, there will be comprehensive coverage of all laws and regulations for Wisconsin.
Pharmacy Technician Licensure Requirements in Wisconsin
Although it is not as of yet necessary in Wisconsin, pharmacy tech certification will become compulsory by 2015 per a new requirement passed by the NABP. Prerequisites can change occasionally, but the following checklist features Wisconsin's present requirements for licensure.
• One must be 18 years old
• Complete an application and submit a processing fee to the State Board of Pharmacy
• Pass ExCPT or PTCB exams
• Finish the state requirement of 20 hours of CE training each year
To confirm the most up-to-date Wisconsin prerequisites for pharmacy technician certification, be sure to refer to the following web page on the National Healthcare Association website
After School – Looking for Your First Job
Finding a pharmacy technician position in Wisconsin should be not too difficult in the years ahead as the job market for technicians is anticipated to remain quite strong throughout the state. The demand for pharmacy professionals all around Wisconsin is greater than average for all positions with a projected growth of 15% over the remainder of the decade. As far as pay is concerned, the median hourly wage in the region is $13.82 according to ONetOnline.org which is pretty good compared to other Allied Health professions in the region.
2013 Salary Report
Location
Pay Type
Bottom 10%
25%
Median
75%
90%
United States
Hourly

$9.92
$10.20
$11.75
$17.44
$20.78

Wisconsin
Hourly

$10.04
$11.64
$13.82
$16.57
$18.57

United States
Yearly

$20,600
$24,400
$29,600
$36,300
$43,200

Wisconsin
Yearly

$20,900
$24,200
$28,700
$34,500
$38,600
Projected Outlook
Location
Number of Jobs 2012
Expected Jobs by 2022
Projected Change
United States

355,300
426,100
+20%

Wisconsin

7,360
8,490
15%
Further Information for Pharmacy Professionals in Wisconsin